Wind Farms

Clean Energy to the whole country
Counting on its portfolio with the generation of wind and solar energies, Bioenergy's capacity of generating projects grows every year, investing in the expansion of the number of towers and their coverage areas, as well as in research in technologies that will best suit the needs of the solar energy generation market.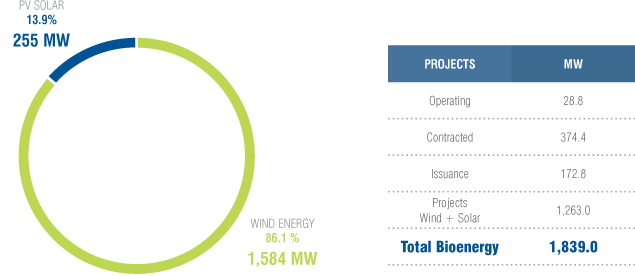 In the Brazilian state of Maranhão alone, there are over 45 projects with an installed capacity that exceeds 1400 MW.
In the Brazilian state of Rio Grande do Norte, the projects already implemented and on the way total a capacity of over 460 MW.
Learn more about each of them: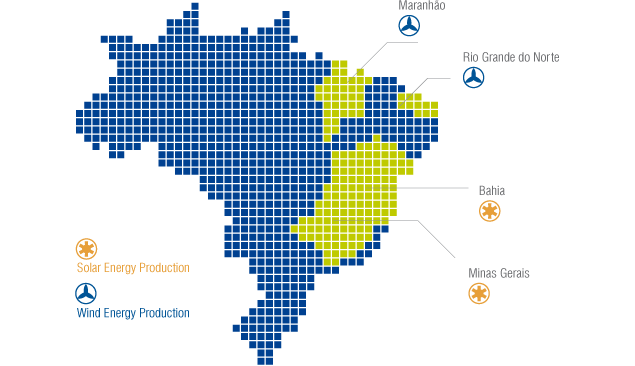 The future of energy has come
Miassaba 2, the first wind farm commercialized on the open market (Mercado Livre) with CEMIG, and Aratuá 1, hired in the regulated environment of the Energy Reserve Auction. They are the first two wind farms owned by Bioenergy.

Located in Guamaré, in the state of Rio Grande do Norte and occupying an area of 184 hectares, they have received investments of R$ 120 million and have generated over 300 direct jobs during construction. Implanted in the record time of just 9 months, they have 18 GE 1.6 XLE turbines that together have an installed capacity of 28.8 MW.

Their average capacity factor is 46.3%, which generates enough to supply over 66,000 homes. The plants are connected to the National Interconnected System by a line that is 12 kilometers long.

Two projects that are already reality are in full opperation and symbolize Bioenergy's degree of maturity and development in the market, now with the ability to generate and sell power by itself, thus boosting the construction and operation of its new wind farms, already sold at regulated market auctions.
Aratuá 1 Wind Farm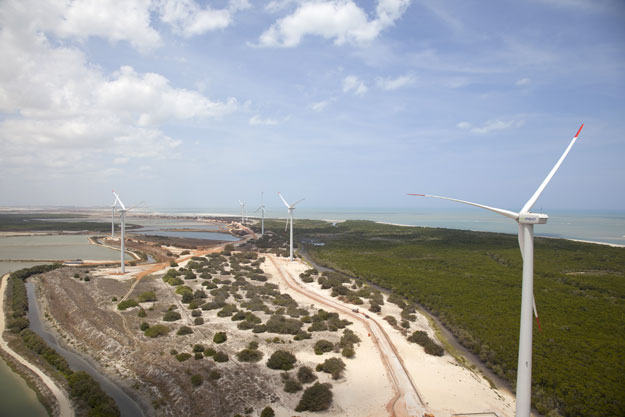 Miassaba 2 Wind Farm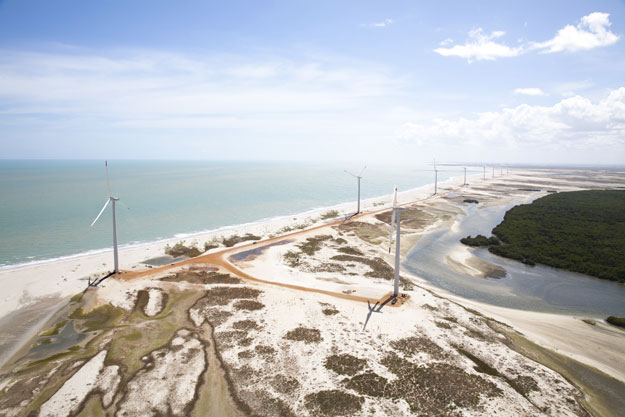 Bioenergy Projects in Maranhão state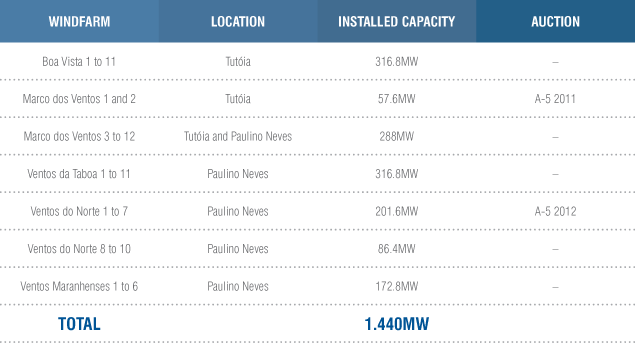 Bioenergy Projects in Rio Grande do Norte state